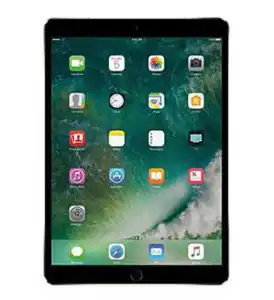 Screen Repair
Price
iPad Mini 1 and 2
$79.99
iPad Mini 3
$119.99
iPad Mini 4
$179.99
iPad Mini 5
$199.99
iPad Mini 6
$449.99
Battery Repair
Price
iPad Mini 1 and 2
$79.99
iPad Mini 3
$89.99
iPad Mini 4
$99.99
iPad Mini 5
$109.99
Back Camera Repair
Price
iPad Mini 1 and 2
$69.99
iPad Mini 3 and 4
$69.99
iPad Mini 5
$99.99
Charging Port Repair
Price
iPad Mini 1 and 2
$129.99
iPad Mini 3
$129.99
iPad Mini 4
$149.99
iPad Mini 5
$149.99
All prices are subject to change
Schedule a Repair Appointment
Schedule a Repair Appointment Online and Receive $10 Off Your Repair!
Need iPad Mini Repair? We're the Pros!
iSquad Repair has been fixing iPad Minis in San Diego since they were released in 2012, and we've quickly grown to have 8 locations throughout the city as well as free mobile service anywhere in San Diego County. Our professional technicians use top-of-the-line parts to repair your iPad Mini fast so you can get back to using it right away, and our speedy turnaround times mean you'll get your iPad Mini back even faster than the 1-2 weeks average for other repair services. Don't wait!
If your device has a cracked screen
Cracked screens are by far the most common issue we come across, and thankfully it's usually not too expensive to fix. Even if you have a cracked screen, don't worry. Our repair technicians can still access your device's data, including anything on your iCloud account (so make sure you back it up regularly). Once your data is backed up on your computer or other device, bring us in to repair that cracked screen.
If you dropped your iPad Mini
If you dropped your iPad, it's a good idea to have it professionally inspected before using it again. Small cracks or dents may seem harmless, but they can quickly spread and make your device inoperable. iSquad has technicians all over San Diego ready to inspect your device and let you know if there is any internal damage. If there is, we'll get started on your repair right away. If not, bring in for a tune-up just to be safe.
If your touchscreen isn't responding
It's possible that your iPad Mini is just temporarily frozen. When an iPhone or iPod Touch freezes, you can reset it by holding down both buttons for 10 seconds (the Power and Home buttons). After 10 seconds, let go of both buttons and hold down only the Home button for another 5 seconds. This resets your device without deleting anything from its memory. After you reboot, your device should be back to normal.
If it's overheating or draining too much battery
iPads are still new, so there's not a lot of information about how to fix problems you may encounter with them. If your iPad Mini isn't working right or if it's starting to show its age, head over to iSquad Repair in San Diego for professional iPad Mini repair. We'll diagnose the problem and let you know what needs to be done as well as give you an estimate on price. You can also stop by one of our 8 locations in San Diego for prompt service.