Affordable iPhone, iPad, and Samsung Galaxy Repair  
Getting your iPhone or iPad repaired can be expensive, but if you're in the Allied Gardens area, you can take advantage of our affordable iPhone repair, iPad repair, and Samsung Galaxy repair service. We specialize in iPhone repair near Allied Gardens. With us, you don't have to worry about getting scammed; we only fix broken screens, battery replacement, and other common issues that impact your device's performance and longevity. Call or visit our website to find out more!
Select Your Type of Device To Start Your Repair
iPhone Repair Location Nearest Location to Allied Gardens:
2169 Fenton Pkwy #115
San Diego, CA 92108
(619) 542-9223
Store Hours
Mon-Fri: 9AM-7PM
Sat: 10AM-5PM
Sun: 11AM-5PM
Schedule an Appointment Online and Save $10 on Your Repair!
Fast Repairs
If you're in need of affordable iPhone, iPad, or Samsung Galaxy, look no further than iSquad Repair. Our certified technicians are experts at repairing all types of smartphones and tablets, and we offer a wide range of services to meet your needs. Plus, we offer a 100% satisfaction guarantee on all of our work. So whether you need a screen replacement or just a simple fix, we're here to help. Give us a call today or stop by our shop to get started. We look forward to serving you!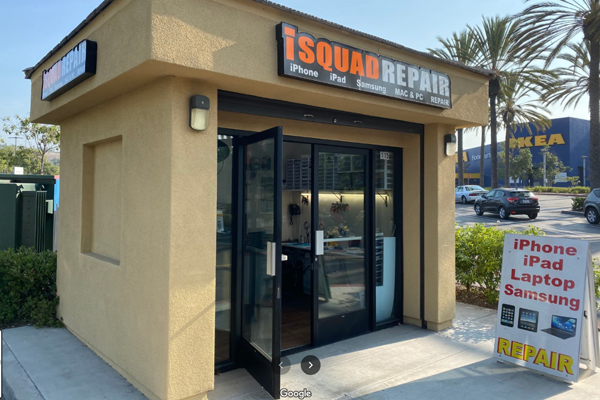 Friendly Staff
At iSquad Repair, you'll be greeted by our friendly staff. We're passionate about providing affordable repairs for your devices. Whether you have an iPhone, iPad or Samsung Galaxy, we can help! We understand that your device is important to you and will do our best to get it repaired as quickly as possible.
Same Day Service Available
Need your iPhone, iPad, or Samsung Galaxy repaired as soon as possible? You're in luck! We offer same day repair service for all three devices. Plus, our prices are unbeatable. In fact, we charge a fraction of what the Apple Store charges for repairs on iPhones, iPads, and Samsung Galaxies. If you need an iPhone repair near Allied Gardens but don't want to pay the high price tag that comes with it, come to us first!