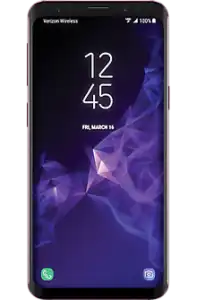 Samsung Galaxy S9 Repair Prices
| Screen Repair | Price |
| --- | --- |
| Samsung S9   | $169.99 |
| Samsung S9 Plus  | $179.99 |
All prices are subject to change
Please call your nearest location to get pricing for Samsung Galaxy Phone Repairs
Schedule a Repair Appointment
Schedule a Repair Appointment Online and Receive $10 Off Your Repair!
San Diego's Best Place to Get Your Samsung Galaxy S9 Repaired
These days, smartphones are much more than just another accessory to have around – they are an essential tool that most people use to get things done and communicate with others. As such, it can be frustrating and even alarming when your device breaks down or runs into trouble, especially if you do not know how to fix it yourself or you do not have the time to do so. If you live in San Diego, CA and need your Samsung Galaxy S9 repaired in the fastest, most affordable way possible, stop by one of our 8 locations.
Why get your phone repaired?
There are a few reasons you might want to get your phone repaired. Maybe it cracked and you need a new screen, or maybe the battery won't hold a charge like it used to. Whatever the reason, there are a few things you should keep in mind when choosing a repair shop. First, you'll want to make sure the shop is reputable and has a good track record. There are a lot of fly-by-night shops out there, and you don't want to risk your phone to someone who might not know what they're doing. Second, you'll want to make sure the shop uses quality parts.
How long does it take to get my phone fixed?
At our store, the average repair takes about 45 minutes. This includes a diagnostic test to determine what is wrong with your phone and the actual repair. We have a team of highly trained technicians who are experts at fixing all types of phone problems. Plus, we use only the highest quality parts for all of our repairs.
Samsung Galaxy S9 Repair Screen Replacement
If you're in San Diego and need your Samsung Galaxy S9 repaired, there's no better place than our shop. We're experts at repairing all types of phones, including the Galaxy S9. We can replace your cracked screen quickly and efficiently so that you can get back to using your phone as soon as possible. Plus, our locations are convenient and easy to find. So if you're looking for the best place to get your Galaxy S9 repaired in San Diego, look no further than our shop!
Samsung Galaxy S9 Repair Battery Replacement
If you're in San Diego and in need of a Samsung Galaxy S9 repair, we've got you covered. We are one of the top iPhone repair companies in San Diego with 8 locations. We offer battery replacement for your Samsung Galaxy S9. Most people don't realize how important it is to keep their phone batteries healthy. A lot of people will wait until their phone dies completely before they think about replacing the battery. But by then, it's too late and you're stuck without a working phone. It's important to get your battery replaced before it gets too low. If you wait until it's completely dead, you run the risk of damaging your phone beyond repair.