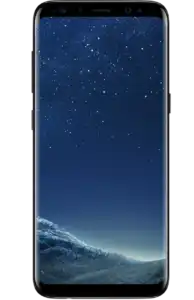 | Screen Repair | Price |
| --- | --- |
| Samsung S8 | $149.99 |
| Samsung S8 Plus | $159.99 |
All prices are subject to change
Please call your nearest location to get pricing for Samsung Galaxy Phone Repairs
Schedule a Repair Appointment
Schedule a Repair Appointment Online and Receive $10 Off Your Repair!
Samsung Galaxy S8 Repair: Get it Done Quickly and Easily
The Samsung Galaxy S8 might be the most advanced smartphone available, but that doesn't mean it's invincible to damage. If you find yourself in need of Samsung Galaxy S8 repair, there are plenty of reasons why it can happen and how you can get the job done quickly and easily, whether you need to repair a cracked screen or something more complex. Use this guide on Samsung Galaxy S8 repair to help ensure your phone will be up and running like new in no time at all!
Is The Screen Broken or Cracked?
You don't have to live with a cracked or broken screen. We can replace it for you quickly and easily. We use only the highest quality parts, so you can be sure your phone will look and work great. Plus, our competitive rates mean that you won't have to spend a lot to get your phone looking like new again. If the screen on your Samsung Galaxy S8 is cracked or broken, you're probably wondering how much it will cost to get it repaired. Here at Cell Phone Repair, we can have your Samsung Galaxy S8 repaired in no time at very competitive rates. We understand that a broken screen can be a major inconvenience, which is why we strive to provide quick and easy repairs.
Are The Buttons Broken?
The first thing you'll want to do is figure out what exactly is wrong with your phone. If the buttons are broken, that's a pretty easy fix. We can simply replace the button for you. If the screen is cracked, that's a little more difficult, but we can still help you out.
Can I Fix It Or Should I Just Buy A New One?
So your Samsung Galaxy S8 took a tumble and now it's not working right. You're probably wondering if you should just buy a new one or if you can get it repaired. The good news is that we can have your Samsung Galaxy S8 repaired in no time at very competitive rates. We have a team of highly skilled technicians who are experts at repairing all sorts of electronic devices. So before you go out and buy a new Samsung Galaxy S8, bring it to us and let us take a look at it. We'll give you an honest assessment of the situation and let you know if we can fix it or if you're better off buying a new one.
Do I Keep My Data When I Send In For Repairs?
One of the main concerns people have when they send their phone in for repairs is whether or not they will lose their data. The good news is that, in most cases, your data will be safe. The technicians who work on your phone will generally not need to access your data in order to fix the issue. However, it is always a good idea to back up your data before you send your phone in for repairs, just to be on the safe side.