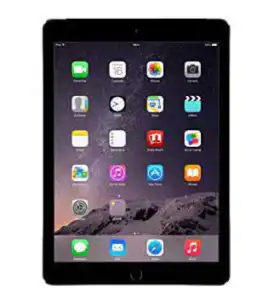 iPad Pro 9.7 Repair Pricing
| Screen Repair | Price |
| --- | --- |
| iPad Pro 9.7 | CALL |
| Battery Repair | Price |
| iPad Pro 9.7 | CALL |
| Back Camera Repair | Price |
| iPad Pro 9.7 | CALL |
| Charging Port Repair | Price |
| iPad Pro 9.7 | CALL |
All prices are subject to change
Schedule a Repair Appointment
Schedule a Repair Appointment Online and Receive $10 Off Your Repair!
iPad Pro 9.7 Full Service Repair Shop
There is something special about our full service iPad Pro 9.7 repair shop that separates us from any other local repair store. All of our technicians are factory trained and certified for all iPad repairs. Not only that, but we guarantee your satisfaction 100%. This means that if you are not happy with how we fixed your phone, or did not fix it properly, then you can come back for free to have it re-done at no additional cost to you! Our lifetime warranty takes care of you once the repair is completed. You don't get many guarantees these days so come on in today!
iPad Pro 9.7 Screen Repair
If you use your iPad Pro 9.7 heavily, you're going to eventually break it. And when that happens, you'll want to find a trustworthy company who can perform a fast repair and return it to you in working order as quickly as possible. Most people don't realize that LCDs are made from glass – and screens crack just like any other piece of glass. At iSquad Repair, we have developed an efficient process for repairing cracked screens on most Apple devices: iPhone XS Max, iPhone XR, iPhone XS, iPhone 8 Plus and more! You can even repair shattered front panels or broken components with us.
iPad Pro 9.7 Battery Replacement
Apple doesn't make it easy to get a battery replaced on an iPad. In fact, Apple's strict policies around batteries are one of the main reasons it uses non-removable ones in its devices in the first place. The long and short of it is that you can buy a new iPad 9.7 or even trade your old one in to get a battery replacement, but you can't have Apple do it for you unless your iPad is still under warranty or AppleCare+. This isn't unique to Apple: most consumer electronics devices use non-removable batteries these days—which means they aren't user replaceable. Feel free to contact us at any time so you know what to expect when getting a battery replaced on an iPad 9.7!