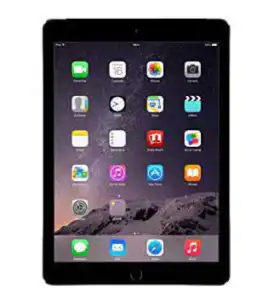 | Screen Repair | Price |
| --- | --- |
| iPad 10.5 | CALL |
| Battery Repair | Price |
| iPad 10.5 | CALL |
| Back Camera Repair | Price |
| iPad 10.5 | CALL |
| Charging Port Repair | Price |
| iPad 10.5 | CALL |
All prices are subject to change
Please call your nearest location to get pricing for Apple Watch Repairs
Schedule a Repair Appointment
Schedule a Repair Appointment Online and Receive $10 Off Your Repair!
Can't live without your iPad Pro 10.5? Neither can we! 8 locations in San Diego to help get your iPad Pro 10.5 repaired fast.
If you're an iPad Pro 10.5 user in San Diego, you know how important it is to keep your device up and running at all times. Fortunately, with our team of expert technicians and 8 locations in San Diego, we're able to help you out in any way we can, including repairs for liquid damage, broken displays and more! If your iPad Pro 10.5 has sustained physical damage like scratches or cracks on the screen or the casing, make sure to stop by one of our stores in San Diego today!
The Four Types of Damage We Fix
We peform these four main issues with an iPad Pro 10.5:
1. Screen Replacement
2. Battery Replacement
3. Charging Port Repair
4. Water Damage Repair
With eight repair locations in San Diego, you're never too far from a screen replacement, battery replacement, or charging port repair for your device. Schedule an appointment with us today and stop worrying about water damage or other damages for your iPad Pro 10.5!
How Long Does it Take to Get My iPad Pro 10.5 fixed?
To get your iPad Pro 10.5 fixed, it can take anywhere from 30 minutes to an hour, depending on the severity of the damage. We have eight locations throughout San Diego, so you can get your iPad Pro 10.5 fixed fast! Plus, our water damage repair team is the best in the business and can fix even the most severe damage.
When Can I Get My Device Back?
Most repairs take 1-2 hours. You can wait for your repair, or we can provide you with a loaner device to use in the meantime. If you have a case of the I need my device NOW blues, don't worry, we offer expedited service for an additional fee. Just give us a call and let us know what time works best for you and we'll be there! We know how important your devices are to you, so we promise to take care of them as if they were our own. iPad Pro 10.5 Repair in San Diego – Can't live without your iPad Pro 10.5? Neither can we!
If My Device Is Not Under Warranty, How Much Will It Cost To Get Repaired?
Out-of-warranty repairs for the iPad Pro 10.5 start at $199. If you have AppleCare+, it includes two incidents of accidental damage coverage. Each incident has a service fee. If you don't have AppleCare+, you'll pay an out-of-warranty fee for each repair. But rest assured, at iSquad Repair we have some of the lowest repair prices in the industry.