iPad Air 1, 2, 3, 4 & 5 Repair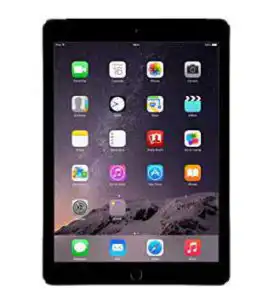 | Screen Repair | Price |
| --- | --- |
| iPad Air 1 | $89.99 |
| iPad Air 2 | $179.99 |
| iPad Air 3 | $199.99 |
| iPad Air 4 | $249.99 |
| iPad Air 5 | CALL |
All prices are subject to change
Schedule a Repair Appointment
Schedule a Repair Appointment Online and Receive $10 Off Your Repair!
Get Your iPad Air Screen Replacement Done Right at iSquad Repair
iPad Airs are one of the most popular tablets on the market, with their sleek design and versatility making them an excellent way to use many different apps. Unfortunately, like all computers, they occasionally need repair work done to keep them in working order. Whether you've dropped your iPad Air and cracked the screen or something else has gone wrong, let iSquad Repair help with your iPad Air screen replacement. Our expert technicians will make sure you get the right repair work done right the first time around, so you can get back to using your tablet quickly and painlessly.
Why Choose Us?
There are many choices when it comes to iPad repair, but we take pride in delivering a superior experience. Our high quality parts and repairs, fast turnaround times, and lifetime warranty on parts and labor make us your best choice for a screen replacement. We guarantee that you will be 100% satisfied with our work or you can return the product for a full refund within 30 days of purchase. If you have any questions about your particular device, call or email us today!
Common Problems with iPad Air Screens
Just like any electronic device, your iPad is likely to experience some problems as it ages. One of these problems is cracks in your screen. If you have a cracked screen that is causing touch responsiveness issues or water damage, you will need to replace it with a new screen. At iSquad Repair we offer fast and affordable screen replacements for iPads that use Apple's retina display technology. We know how important it is to get back up and running quickly so our technicians do their best work to ensure a speedy turnaround time. We are also the only repair service in Toronto where customers can request same-day repair service, which saves time and money!
Scheduling a Fix
To schedule an appointment for your iPad Air screen replacement, just head to our online form. You can also give us a call with questions or concerns; one of our technicians will get back to you shortly. We know how frustrating it is when your technology isn't working and we want to make sure that getting your screen replaced is easy. Whether you need a new battery or have issues with water damage, we can help! If there are parts that need replacing outside of our capabilities, we can arrange pickup and return on Apple's behalf if necessary. The experts at iSquad Repair look forward to taking care of all your Apple products needs! To schedule an appointment for your iPad Air screen replacement, just use the form on this page.