Special Offers at iSquad Repair
At iSquad Repair, we run specials to help you get your iPhone fixed without breaking the budget.
Current Special
Valid through September 30th, 2022
The leaves are changing color, the nights are getting longer, and it's getting colder—it's fall! In addition to all of the fun seasonal activities that come with this time of year, it's also the perfect time to save on your iPhone repair! We've got $20 off iPhone screen replacements or a free tempered glass screen protector! Let us be your trusted source for all things tech during the long, cold months ahead. That's why we're committed to providing an affordable service that is professional and courteous at all times. Stop by or give us a call for a free estimate today!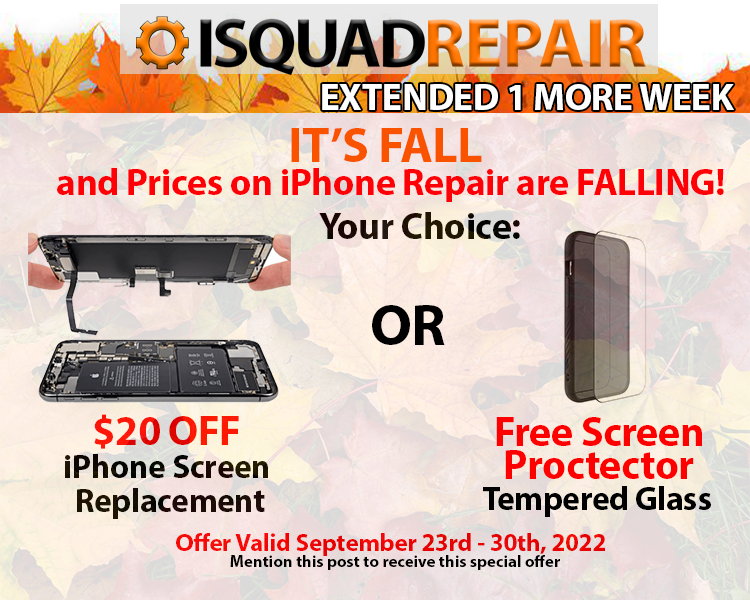 Schedule an Appointment Online and Save $10 on Your Repair!
If you would like to speak directly with an iPhone repair technician or if it is regarding another type of device, please call your nearest location.
Santee:  619-938-4141
Mission Valley: 619-542-9223
Miramar: 858-578-9400
Carlsbad: 760-300-0101
Encinitas: 760-840-0330
Oceanside: 760-613-2005
El Cajon: 619-499-5746
Alpine: 619-909-6084